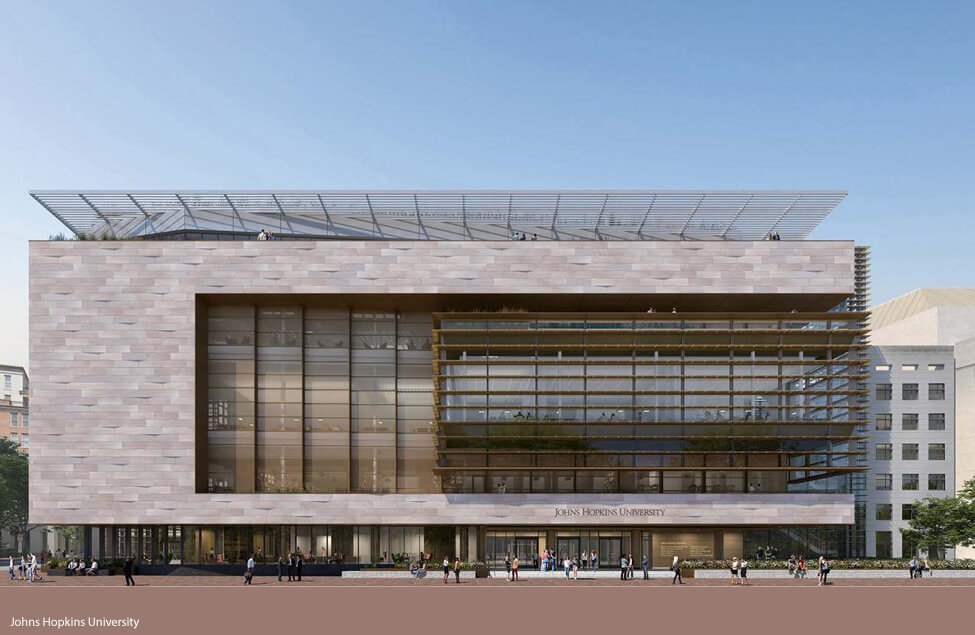 Hopkins DC's new facility arrives at 555 Pennsylvania Ave
Renovations for a new Hopkins DC facility are underway on the site of a former Newseum building, located at 555 Pennsylvania Ave. in Washington DC The renovation project which began in 2020 is progressing on schedule and is approaching its scheduled delivery date of fall 2023.
The new Hopkins DC facility is undergoing several structural changes that will transform it into a world-class academic building for the Johns Hopkins University. These renovations, when complete, will create a new center for research, learning and public engagement in the heart of the nation's capital.
Look for construction leads
Read also University of Illinois begins renovations after $140 million in state funding
Johns Hopkins University intends to consolidate all of its DC-based graduate programs at the new 555 site, which will be anchored by the School of Advanced International Studies (SAIS). The university's Carey Business School and the Krieger School of Arts and Sciences will move to this new location once renovations are complete, and all divisions of the university will use the building.
According to the University, the goal of consolidating all programs at this new Hopkins DC facility is to create new opportunities for collaboration and interaction among students, staff, and faculty members, which will allow free circulation of ideas and people between Baltimore and Washington.
Hopkins DC's new 420,000 square foot facility will include classrooms, conference rooms, offices and multimedia suites. Other significant exterior features of the building's atrium include a "hall bridge", a cascading "hall staircase", a "beach" for informal meetings, as well as a theater, which will house approximately 370 seats. and a pre-reception area.
Changes to the structural and architectural design of the new Hopkins DC facility
Structural and architectural designs for the new Hopkins DC facility include several modifications, which will introduce more sunlight to the building facade, reconfigure existing floor plates for increased square footage, modify building systems to support academic efforts to university, as well as its sustainability and accessibility goals. The new design puts more emphasis on flexibility and uses a responsive approach to meet the needs of multiple emerging curricula and pedagogies.
The DC office of Smith Group is the official architect, while the design is led by Ennead Architectswho work in collaboration with the Rockwell Group on the interior layouts of the new Hopkins DC facility.