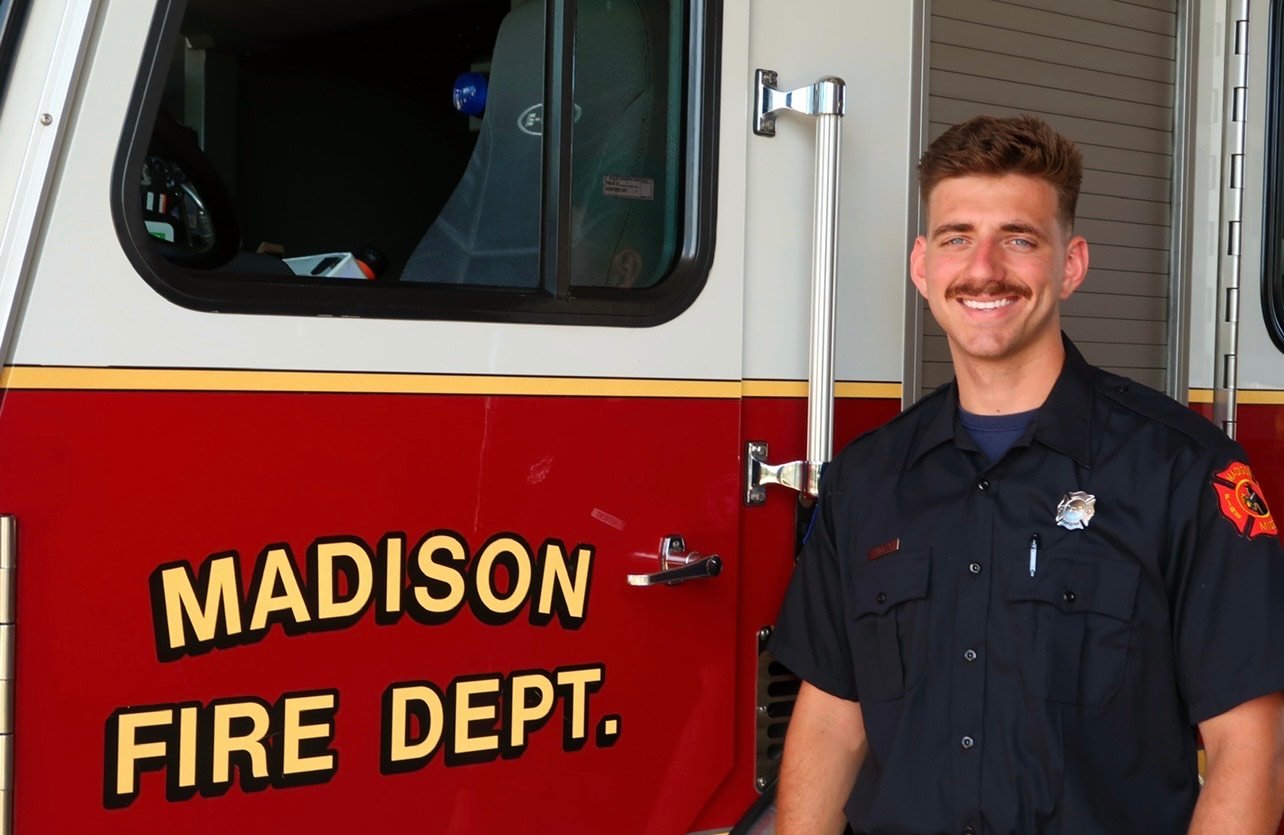 Madison's Hudgens scales tall building for leukemia
By DUNCAN DENT
Madison/EMT firefighter Josh Hudgens will don his gear and scale one of Seattle's tallest buildings to raise money for the fight against leukemia next week.
This will be his fifth visit to Seattle for the event, but his first ascent. Her father, Ben Hudgens, served with the Ridgeland Fire Department for over 30 years and served four times.
"It's pretty cool to see him do what I did," Ben Hudgens said. "I wish him the best of luck and hope the event can raise a lot of money for a good cause."
On Sunday, Josh Hudgens will compete in the Seattle Big Climb. The event attracts firefighters from around the world to scale the Columbia Center to raise funds.
Hudgens, 22, said he trained by putting on his roughly 60 pounds of gear and climbing the stair master.
"I'm hoping to do the climb in 20-25 minutes," said Josh Hudgens.
His father will meet him halfway and help him change his air tank, which Josh did for him during this event growing up.
The Columbia Center is 69 flights and more than 1,300 steps. It is the tallest building in Seattle and was the tallest building west of the Mississippi since construction was completed in 1985 until recently.
It is currently the fourth tallest building on the West Coast behind structures in Los Angeles and San Francisco.
The Seattle Big Climb was started in 1986 and attracts more than 2,000 career, volunteer and retired firefighters.
Josh said that growing up around the fire station, he decided in middle school that he wanted to be a firefighter. He said he enrolled in June 2018 right after graduating from Madison Central.
"It's amazing, humbling and fulfilling work," said Josh Hudgens.
He said the great ascension is an opportunity to continue the mission of his work in helping people. The climb also brings a competitive spirit with firefighters and departments competing to see who can climb the fastest or who can raise the most funds.
By Wednesday, Josh Hudgens had raised $1,402 against a target of $1,850.
Donate online here.